Podcast
Join in on some of the most incredible conversations
as we dig deep, learn insights & get inspired on
Chat With Betty,
The Podcast:Tune into the latest episode today!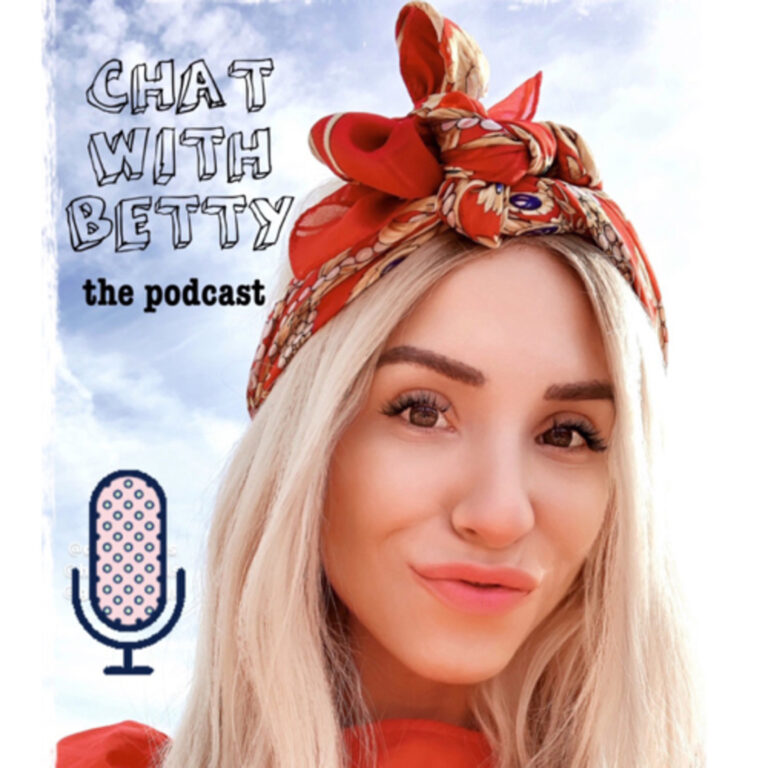 Chat with Betty
Join in on all chats with Betty by Betty Gulko. Betty discusses various topics from health, life, positivity, and tips from incredible individuals who have been down that road and are here to share + grow. Support this podcast: <a href="https://anchor.fm/betty-gulko/support" rel="payment">https://anchor.fm/betty-gulko/support</a>
S2/E18: The Rapper Who Gave Up Bling For His Jewish Identity, Nissim Black
.#43 Season 2 – Episode 18: On Today's Episode we are joined by Nissim Black
The former drug dealer tells of his journey from a tough Seattle neighborhood to an ultra-orthodox family life in Jerusalem
Nissim Black has been a gangsta rapper, a gang member, and a faith seeker. But it is his current incarnation that is here to stay: an African American Hasidic Jew who brings sharp beats and hooked-filled rhymes to the masses.
The first single of 2020, "Mothaland Bounce" is a confluence of everything he's ever done, and everywhere he's ever been. The vibe is old school, but the song is thoroughly fresh, pairing big beats with an African hook and a catchy chorus for a video that has already garnered 4.5 million views on YouTube
The new tunes feature Black's melodic singing mixed with silky smooth beats and his nimble verbal sparring; Black's music has always leaned heavily on melody, but he had to wait for hip hop to catch up. After a long discovery process, both musically and personally, Black has finally found his true identity. "All of those journeys—being in a gang, being on the football team was a part of me trying to say, 'I belong to something greater than myself, I know where, but I belong somewhere,'" he says. "It's almost like trying to find that home."
Chat with Betty The Podcast: It's fun, raw, inspiring, and self growth focused – join in on the chats today!
Follow on social for all the behind the scenes –
IG: @bettygulko Twitter: @bettygulko TikTok: @betty.gulko CH: @bettygulko Web: www.bettygulko.com
FOLLOW /SUBSCRIBE / RATE / REVIEW / SHARE
xx
Betty, your GLOW UP bestie
Contact: chatwithbettypodcast@gmail.com
Betty now offers: 1:1 Mindset and Confidence Consulting ~ Available Today!
*Confidence on Video *Confidence in Dating *Confidence with your Voice *Confidence in elevating your life babeZ*
—
This episode is sponsored by
· Anchor: The easiest way to make a podcast. https://anchor.fm/app
Support this podcast: https://anchor.fm/betty-gulko/support